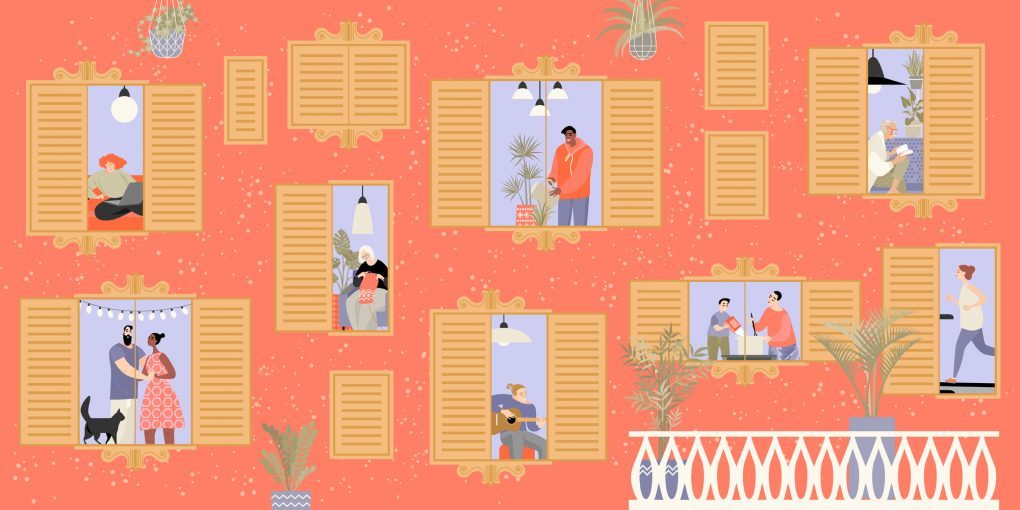 2020, COVID-19, Quarantine 15
Happy New Year and goodbye to 2020!
Most people would probably describe 2020 as a pretty bad year. Certainly there were some shining moments. Some people graduated from high school, college, grad school… Others got married. Babies were born. Yes, good things happened but everything was overshadowed by COVID-19 and the need for social distancing and masks. How about you? Did you have to celebrate something really special in an unimagined way?
My birthday came a little over a month after the start of that major shutdown in the spring. That was a bit disappointing -- no going out to dinner, no gathering of family or friends. I felt that I was missing out. Yup, selfish, I know. But as the year wore on it became apparent that a lot of things and many birthdays were going to have to be celebrated in very different ways.
And how about when we weren't celebrating, which was most of the time. Some of us were out working. That's been me. The first few weeks were pretty eerie with hardly anyone else out on the road. I must admit that it was nice driving to work in the morning. Then there were a lot of you who were home working and/or taking classes. And of course there were others who wanted to work or go to school but couldn't.
Still others suffered the loss of people near and dear to them.
Did you start 2020 with goals? Resolutions? Did you achieve them? If so, kudos to you!
My kids have managed to do quite well in school despite having to endure fully remote and hybrid versions.
I do know one or two people who lost significant amounts of weight. But they are in the minority by far. Have you heard of the COVID 15, AKA the Quarantine 15? It's for real — 15 pounds of weight gained largely due to snacking while quarantined.
We can't go out. We're stressed, bored and afraid. We're having trouble sleeping. We're constantly snacking. We're drinking more alcohol and we're doing less exercise. It all adds up.
Somehow we survived 2020. We can see a dim light at the end of the tunnel. What are we going to do now? We've got to keep moving towards it. Let's get back on track making better choices — about foods, exercise, sleep, etc. That will make us healthier with stronger immune systems and better working brains.